Music used on S&L video show and podcast
Edit
The Sword & Laser Theme music is by Josh Lawrence (aka JJ Sonick).  You can download the theme and a "future variation" of it at jjsonick.bandcamp.com, and you can request your own custom-made song from Josh at nomasong.com.
Kevin MacLeod's instrumental "Show Your Moves" is also used in the video show.  You can check out more of Kevin's music at incompetech.com.
Sword & Laser inspired music
Edit
Anne Schüßler plays the Sword & Laser theme on ukulele in this YouTube video: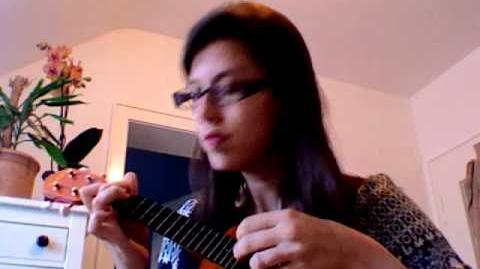 The Clive Royal Project created a S&L-inspired song called "The Sword and the Laser", and made the song's audio tracks
available for free download
, encouraging people to re-mix and add to his song. 
The New Old Men
(Karl Eifrig and Josh Lawrence) added a hard rock backing to Clive Royal's vocal track, and
that version
of the song has a
YouTube video
in which golden age sci-fi pulp art illustrates the lyrics:
Ad blocker interference detected!
Wikia is a free-to-use site that makes money from advertising. We have a modified experience for viewers using ad blockers

Wikia is not accessible if you've made further modifications. Remove the custom ad blocker rule(s) and the page will load as expected.