Ad blocker interference detected!
Wikia is a free-to-use site that makes money from advertising. We have a modified experience for viewers using ad blockers

Wikia is not accessible if you've made further modifications. Remove the custom ad blocker rule(s) and the page will load as expected.
Welcome to the Sword & Laser Wiki
The Sword and Laser (a.k.a. Sword & Laser) is a science fiction and fantasy video-
podcast
,
video show
on YouTube, and
book club
founded by Tom Merritt and Veronica Belmont in 2008. Most of the discussion about the shows and
books
occurs over on the
Goodreads
forums. This wiki is meant as a repository for
terms
, information on
hosts
and guests, and whatever else you guys come up with!
MERCHANDISE AND FUNDRAISING
01:36

Book Unboxing - June 1, 2016

02:34

Book Unboxing - 25 May 2016

06:55

Massive Unboxing! May 16th, 2016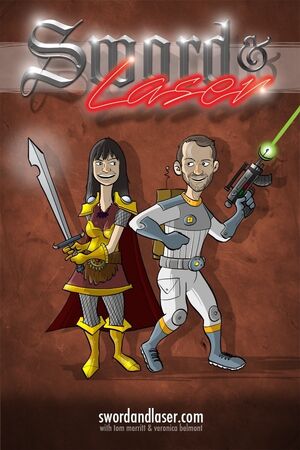 By Scott Johnson 2012
2016/06/05 Guest posts, Featured Reviews, and Unboxing videos added to main page
2016/06/05 Patreon video added to main page with link
---